DCLX 2022: Things Ain't What They Used to Be apparel is available for purchase today!
We'll have t-shirts and sweatshirts to commemorate DCLX 2022 available for pick-up at our main event. You can use our registration form to buy all apparel.
Our t-shirt and sweatshirt designs will be released soon, and we'll update this page as well as share the new design on Facebook when it's available. Thanks for your patience!
Previous Shirt Design
For a sample of our shirt designs, here's a previous design from 2020.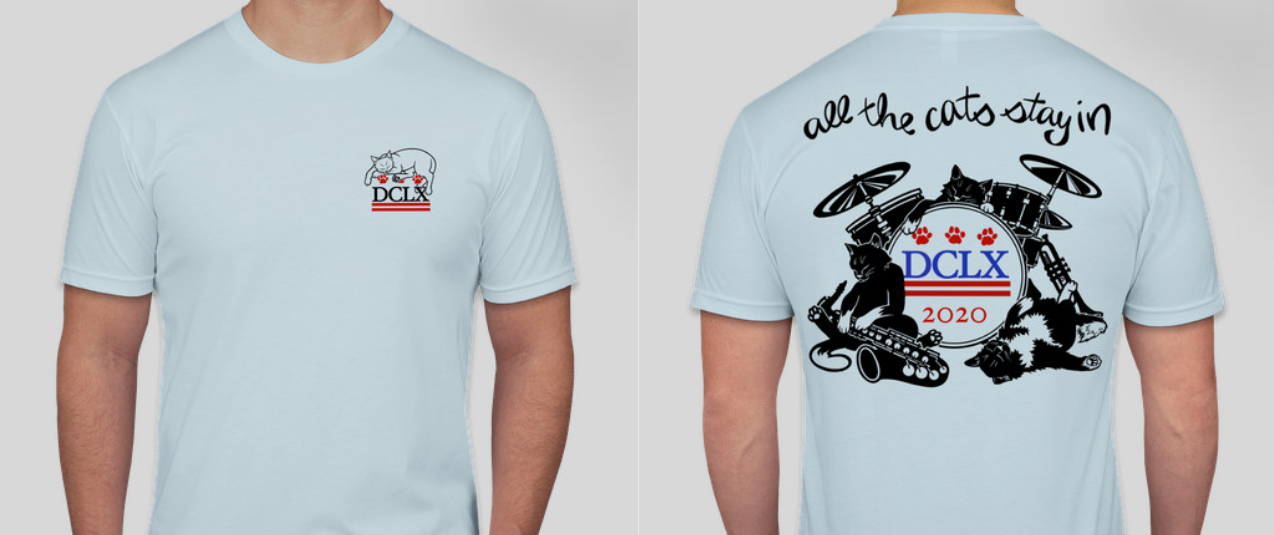 ---
Check the size charts (below) before ordering! Women's shirts have been known to run small; double check your size.
Women's style and size chart
Men's style and size chart
Hoodie style and size chart
Style and brand are subject to change.