UPDATED: Something came up for both Baby Soda AND the Fried Bananas for their original dates — so in true bipartisan conflict resolution fashion, we've switched their dates! And unfortunately, Paul Consentino won't be able to make it this time. Dang! Good thing Josh and the Bananas are already amazing enough! Josh Fialkoff and the Fried Bananas will be playing for your dancing pleasure on Saturday 1/24, and Baby Soda will join us at our February DCLX'tra on 2/21. So mark both dates off on your calendar, and get ready to keep your new year's swing dancing resolution going strong!
DCLX'tra with Josh Fialkoff and the Fried Bananas
Saturday, 1/24/15 
$18
Beginner Lesson: 8 – 9 pm
Dance: 9 pm – midnight
The Spanish Ballroom at Glen Echo Park
7300 MacArthur Blvd.
Glen Echo, MD 20812
For information about volunteering in exchange for free admission to the dance that night, be sure to email volunteers@dclx.org. See you there!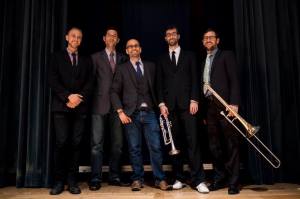 This event is presented in cooperation with Glen Echo Park Partnership for Arts and Culture, the National Park Service, and Montgomery County, MD.