DCLX is excited to announce our first band of 2022: Posey Royale! We had a blast, dancing all night long, when they last played for us back in February 2020.
Join us for another spectacular night of dancing to Posey Royale in the Spanish Ballroom!
DATE: Saturday, January 29th, 2022 from 9pm-midnight
LOCATION: Spanish Ballroom @ Glen Echo Park (see on Google Maps)
This event is only open to fully vaccinated attendees and masks will be required. We will be checking your vaccine card (a clear & legible picture is acceptable) & picture ID at the door, but selling tickets in advance through our registration form below.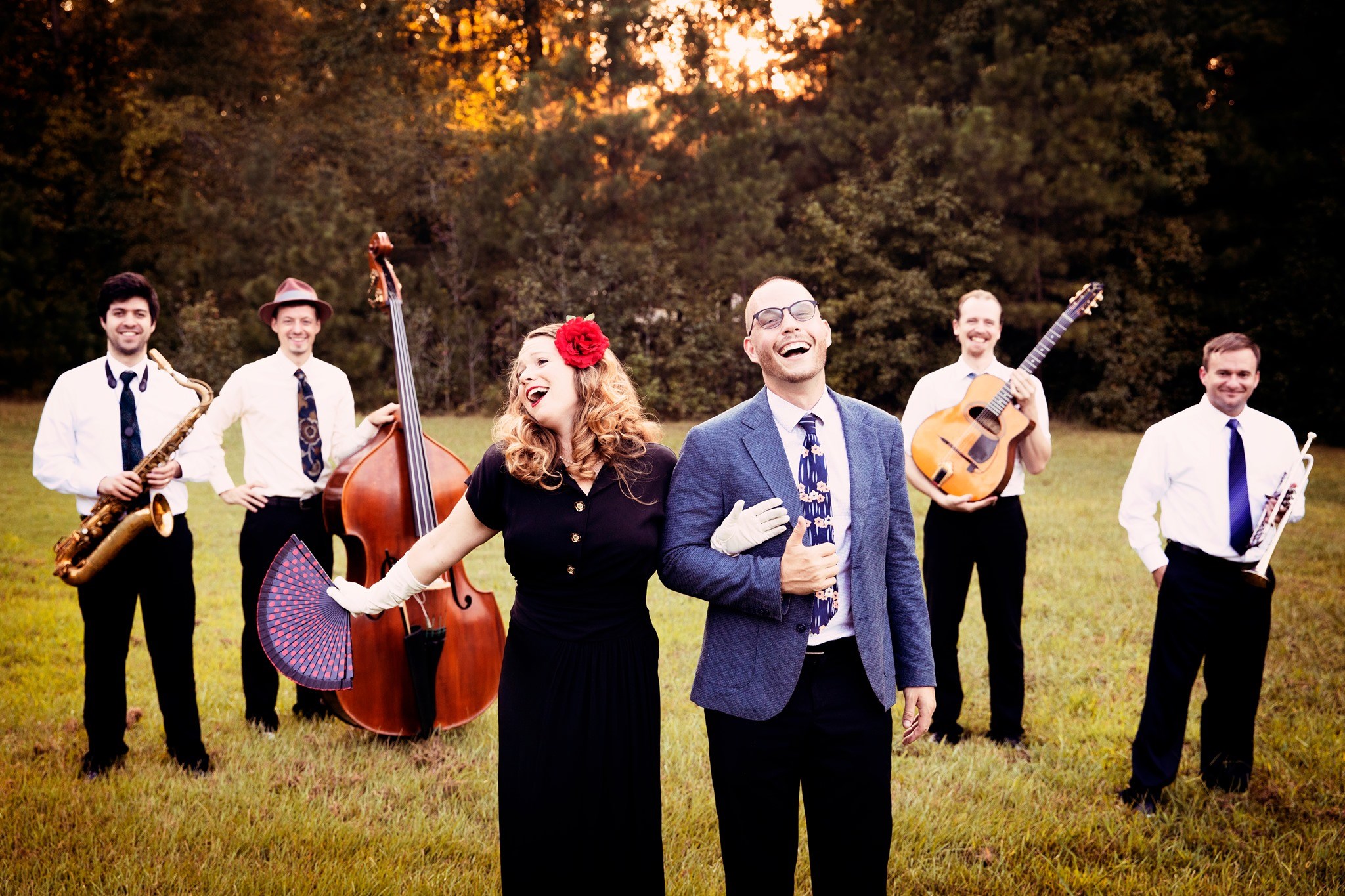 Posey Royale
Posey Royale is a piano-driven ensemble that is dedicated to reviving the prolific swing orchestration of the late 1940's. We celebrate hot jazz and swing obscurities – the 'hidden gemstone' songs that might have breached the mainstream jazz billboards – but missed – due to the abundant creative renaissance of the swing movement.
Register for our January 29th DCLXtra with Posey Royale
COVID Policies
The event will be conducted according to Glen Echo, GEPPAC, CDC, and Montgomery County guidelines, so please keep an eye on Facebook for any changes between now and then. All ticket sales are final and the event will happen, rain or shine.
You can read more about our COVID Policies here:
We absolutely cannot wait to see all of our DCLX friends, and to celebrate with you all.