Put the stuffing down and step away from the frim fram sauce, because DCLX has got some live music coming your way! Welcome back to the ballroom our very own hometown heroes, Craig Gildner & the Blue Sky 5!
This X'tra is definitely something to be thankful for! Come spend some time with your dance family and swing the heck out as Craig and his band play some tunes sure to be hotter than the oil you fried your turkey in!
(Other corny Thanksgiving references accepted in the comments section.)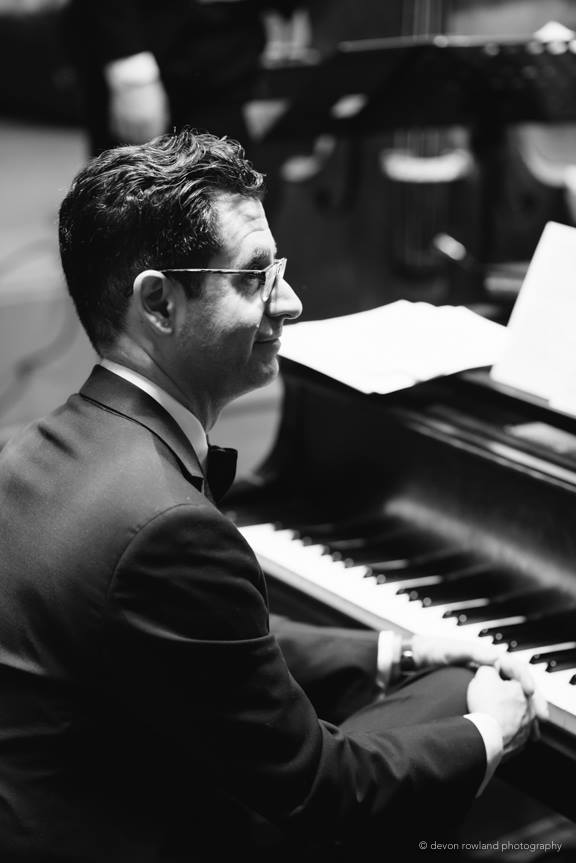 Saturday, November 25, 2017
Beginner Lesson: 8 – 9 pm (Free with admission!)
Intermediate Lesson: 8 – 9pm
Dance: 9 pm – midnight
$18 regular admission, $14 with a valid student ID.
The Spanish Ballroom
at Glen Echo Park
7300 MacArthur Blvd.
Glen Echo, MD 20812
If you know how to lindy hop, watch TCM for fashion ideas in your wardrobe, appreciate style that never goes out of style, and listen to music from the era after prohibition and before rock and roll, then this band is for you!
Craig Gildner and The Blue Sky 5 were formed in 1999 by original members Craig Gildner and Tommy Greco during the high point of the swing dance resurgence. While other bands were donning outrageous zoot suits and playing jump blues, Craig was delving into the true classic repertoire of the swing era small bands from Basie, Ellington, Goodman and Shaw.
A unique feature of this band is that there are original songs and arrangements that stay true to the swing lexicon: you'd hardly know if it was written in 1944 or 2014. Vintage instruments and attire complete the effect. As testament to the band's authenticity, it has appeared at premiere dance events such as DCLX, CincyLX, Austin Lindy Exchange, Jammin' on the James, and Midsummer Night Swing.
Come early at 8pm for a beginner lesson with fabulous local instructors (included in your admission price). And remember, DCLX has Square! So cash, check, or plastic all work.
Presented in cooperation with Glen Echo Park Partnership for Arts and Culture, the National Park Service, and Montgomery County, MD.